In order to fully implement the safety production policy of "safety first, prevention first, and comprehensive management", implement the safety development strategy, strengthen the "red line awareness" of safety production, further improve the safety awareness of all employees, and strive to improve the company's safety and civilization management level, the "all-round hidden danger investigation and management training" activity was organized on 2rd Dec.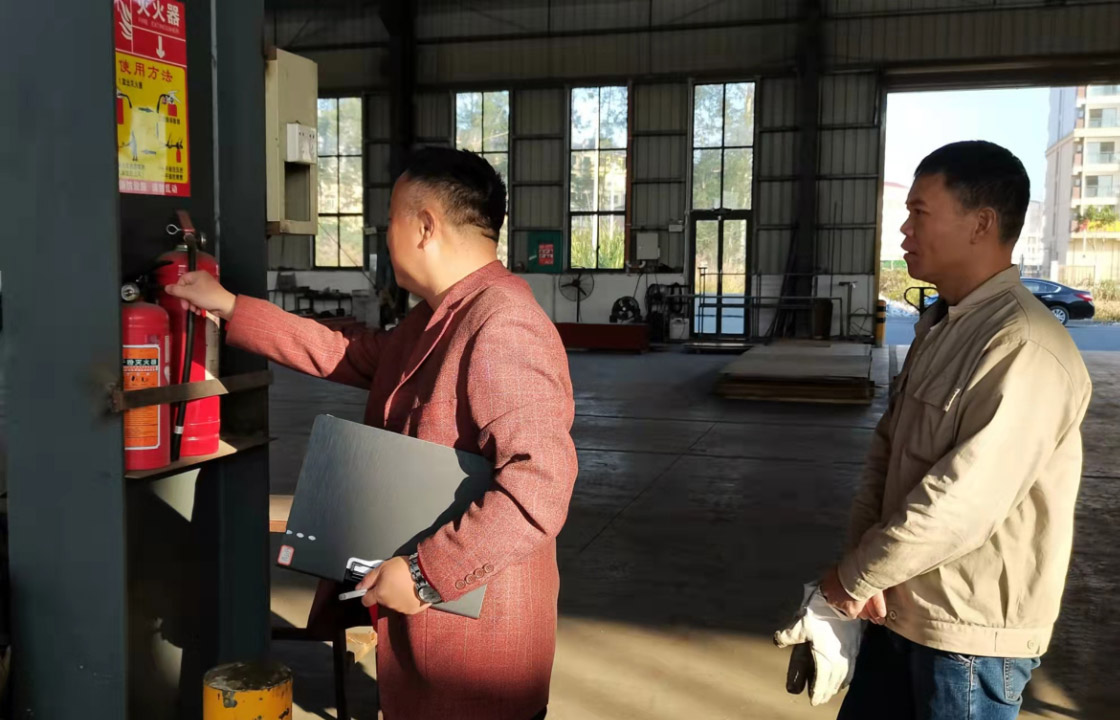 At AM 8:30, on-the-job employees participated in the "all-round hidden danger investigation and management training" in the workshop. The training was given by Hou Yonghong, manager of the administrative personnel department. He clarified the purpose and significance of the training, put forward the idea of the company's safety management work, and analyzed the situations that should be paid attention to in the company's safe production, such as unsafe behaviors of people, material safety status, identification methods of dangerous and harmful factors and related disposal measures.
After the training, Mo Wenfei the director of the workshop and Hou Yonghong, checked the management issues related to production safety in the workshop one by one. Through the training and checking, the company's safety management level was improved and the safety production risk was reduced.
Since the establishment of our company, we have attached great importance to safety production management. General manager Cao Huarong emphasized the importance of safety production in many meetings, and made specific instructions, requiring irregular safety training and assigning special personnel to take charge of the production safety management work.
This training activity is a routine safety training activity according to the unified arrangement of our company's safety work plan at the beginning of the year.